I absolutely love getting my priority box of goodies from the
Scrapbook Room
scrapbook kit like clock work! I think I have been receiving this kit for almost, if not 10 years! If you have the opportunity, check out their
blog
as well!
They offer so many different choices depending on your needs. They have a regular kit, that contains 4 collections, cardstock to match the printed paper within the collection and embellies, they offer an additional double shot kit (which includes 2 additional collections), a Project Life Kit, Embellishment and Stamp Add-On Kit, Bazzill Kits, and Patterned Paper Kits.
I personally receive the kits below....LOVE THEM! You can start and stop at anytime...very easy and user friendly! And if you are coffee user, you get a free sample of coffee each month IF you choose. Gourmet coffee at that...I am not a coffee drinker, but someone who is gets them from me. =)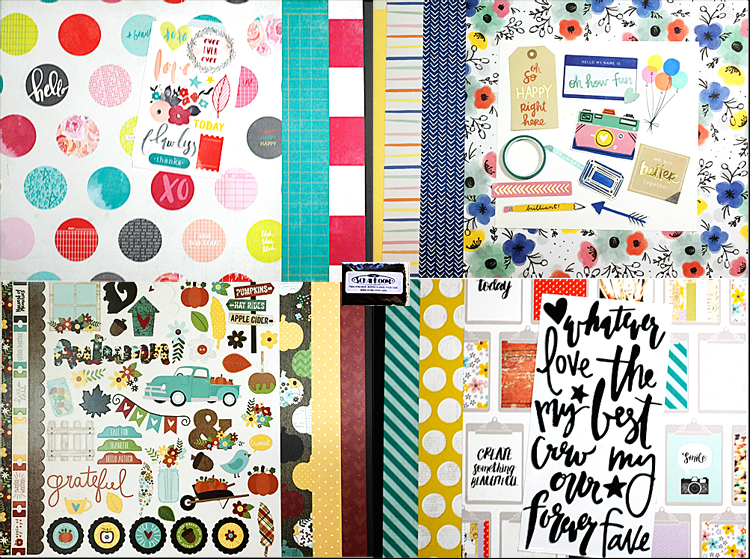 OCTOBER 2015 Cafe Club "Flavors of the Month" Kit Includes:
DEAR LIZZY DOCUMENTARY:
1 sheet Confetti
1 sheet Bear Hug
1 sheet Party Animal
2 sheets Granite Cardstock
1 sheet Documentary Rub-ons (varies)
1 sheet Keen
1 sheet Expedition
1 sheet Treasure
2 sheets Butter Cardstock
10-11 pc. Finders Keepers Die-cuts (varies)
1 roll Finders Keeps Mini Washi Tape (varies)
SIMPLE STORIES PUMPKIN SPICE:
1 sheet Pumpkin Everything
1 sheet Pick of the Patch
1 sheet Harvest Memories
2 sheets Coffee Cardstock
(1) 12x12 Pumpkin Spice Cardstock Sticker Sheet
1 sheet Cubicle
1 sheet Time Clock
1 sheet Ledger
2 sheets Black Cardstock
1/2 pkg. Black Snapshots Foam Phrase Thickers (varies)
Doubleshot Kit: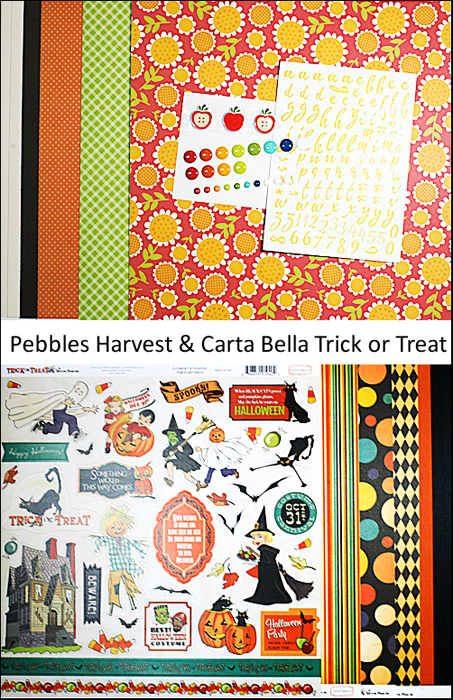 1 sheet Apple Crisp
1 sheet Flowers
1 sheet From My Kitchen
2 sheets Vanilla Cardstock
1 sheet Coffee Cardstock
1/4 pkg. Harvest Enamel Dots
(3) Puffy Apple Stickers
(1) Yellow Alphabet Sticker Sheet (varies)
CARTA BELLA TRICK OR TREAT:
1 sheet Trick or Treat
1 sheet Spooky Night
1 sheet Spooktacular
2 sheets Black Cardstock
1 sheet Squash Cardstock
(1) 12x12 Trick or Treat Sticker Sheet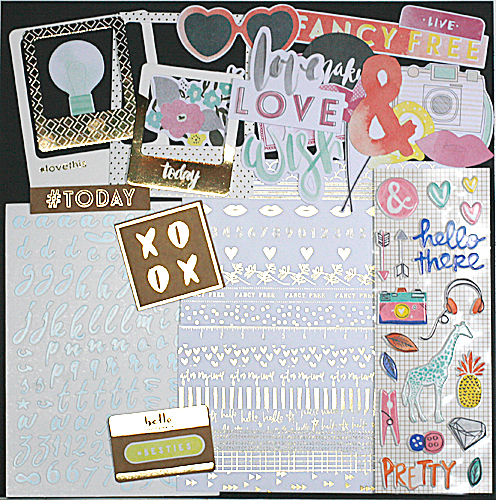 1 pkg. Amy Tan Finders Keepers Puffy Stickers
1/2 pkg. Dear Lizzy Documentary Ephemera (varies)
(2) sheets Dear Lizzy Documentary Gold Foil Washi Paper Tape (varies)
1/2 pkg. Pink Paislee Gold Foil Photo Frames (varies)
(1) Pinkfresh Alphabet (Blue or Lt. Pink) (varies)
Enjoy! Check it out!